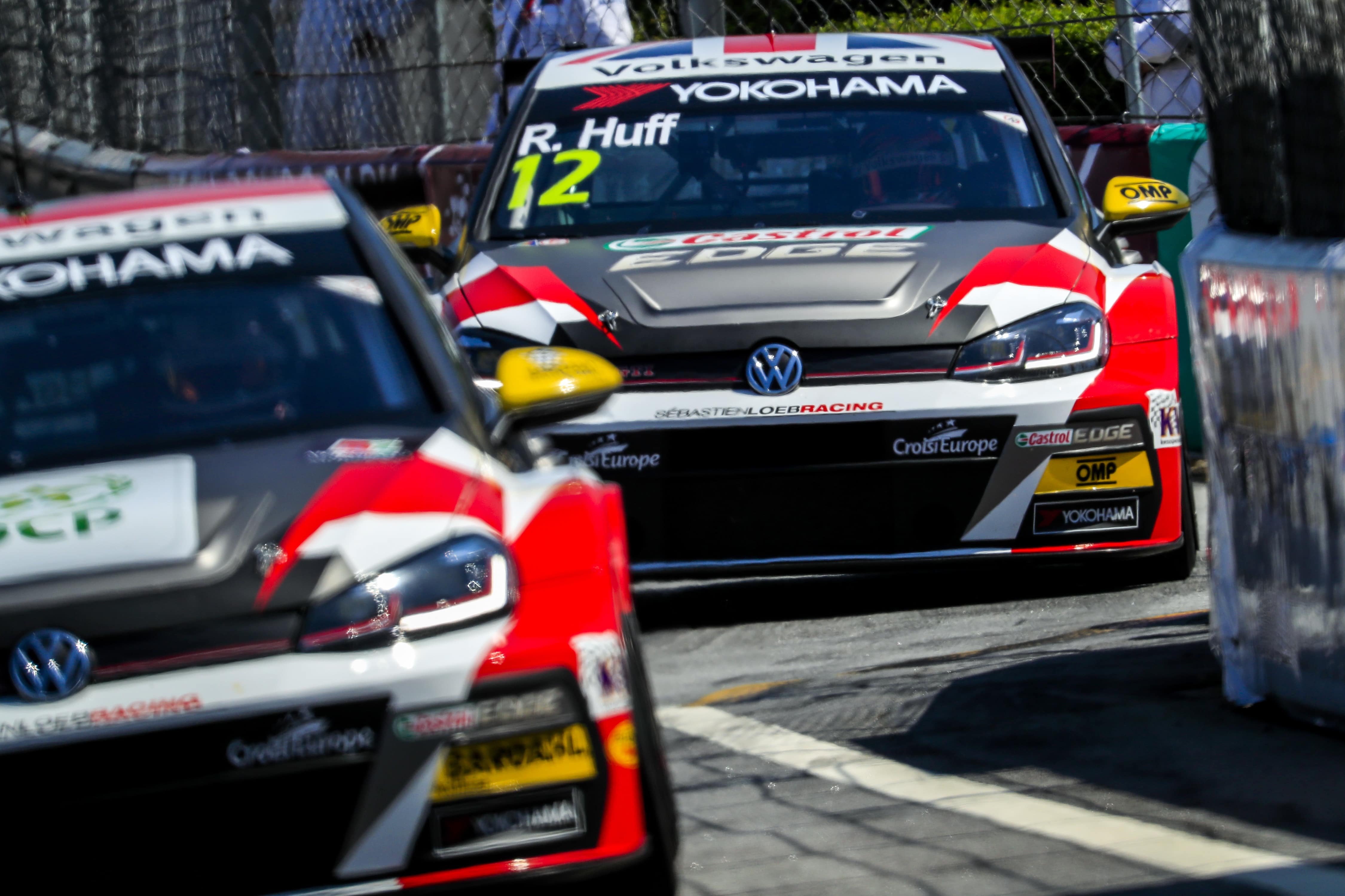 VOLKSWAGEN REAFFIRMS ITS CONFIDENCE IN SÉBASTIEN LOEB RACING WITH AN ENTRY OF FOUR GOLF GTI TCRS!
The German manufacturer has reinforced its partnership with Sébastien Loeb Racing by entrusting the French team not with two, but with four Golf GTI TCRs for next year! By increasing its involvement in the World Touring Car Cup with the support of the Alsatian outfit, Volkswagen Motorsport announces greater ambitions for the 2019 season, which already has all the makings of being an extremely exciting one.
Four cars will line up on the starting grid and the names of three of the drivers have now been made official: Mehdi Bennani, winner of the WTCC Trophy in 2016, Rob Huff, 2012 World Touring Car Champion and Johan Kristoffersson, double World Rallycross Champion in 2017 and 2018!
The team's new recruit is 30-year-old Kristoffersson who is also the benchmark in world rallycross. But he is no novice in touring car races as he won the Scandinavian Touring Car Championship in 2012 at the wheel of a Volkswagen Scirocco and again in 2018 in a Volkswagen Golf GTI TCR.
"I'm delighted that Volkswagen Motorsport has renewed its confidence in us again and beefed up its involvement with two more cars. After a year finding our marks during which we worked in perfect harmony, it's a marvellous continuation to our joint adventure. It's a real joy for the whole team to have Mehdi and Rob back again; they're a part of the Sébastien Loeb Racing family and the real cornerstones of this programme. In addition, welcoming a new world champion, Johan, gives our motivation a big boost. We were lucky enough to see him up close in the FIA WRX in which he scored stunning results. There's no doubt that his talent will help him shine on the FIA WTCR circuits." Dominique Heintz, Team Principal.
'The World Touring Car Cup is an excellent platform for the Golf GTI to show off its sporty performance to a global fan base,' emphasises Volkswagen Motorsport Director Sven Smeets. 'In addition, the competition is stiff, and this is reason enough for Volkswagen to up its involvement. I'm delighted that we will have Rob Huff and Mehdi Bennani on board once again next year in the GTI. Together with our rallycross champion Johan Kristoffersson, this makes for a very strong line-up of drivers for us in 2019.'
"I can look back on a good WTCR season with Sébastien Loeb Racing. The highlights were without a doubt my podium finish at home in Morocco and, of course, my win in Wuhan. It's obviously fantastic for me to be competing with SLR yet again next year. I'm very much looking forward to it." adds Mehdi Bennani
'I am delighted to be tackling the WTCR with Sébastien Loeb Racing once again in 2019 and I hope to be a contender for the championship title,' says Rob Huff. 'It's great that Volkswagen has decided to up its involvement in the event to four Golf GTI TCR vehicles. One of my new teammates will be Johan Kristoffersson, who has a more than impressive WRX season under his belt. And he is already familiar with the Golf GTI TCR. Working with him will no doubt be exciting.'
'I'm very much looking forward to the WTCR,' says Kristoffersson. 'After four years of rallycross, 2019 will be my first full touring car season on the international stage since 2013. Most of the circuits are entirely new territory for me and therefore represent a huge challenge. I'm also looking forward to working with my new teammates, especially touring car world champion Rob Huff. What's more, Sébastien Loeb Racing is an experienced team and I'm delighted to be moving within the Volkswagen family.'